The Int. OCEAN FILM TOUR is the ultimate film event for all who love the sea.
Please note: The Int. OCEAN FILM TOUR Volume 7 can only be watched until January 31st, 2021! The stream will not play after that date.

After purchasing a DIGITAL TICKET, films will be available for a 7-days period. Event tickets can be changed to online streaming vouchers by emailing bruna@adventureentertainment.com
The film program features a carefully curated selection of the best OCEAN films of the year. It is made up of 5 films varying from 4 to 45 minutes length, which are especially edited for this show. The total running time of the program is 139 minutes. Watching the films in this order will provide you the best enjoyment. The films are shown in their original language with subtitles available in Portuguese and Spanish.
El programa de películas presenta una selección cuidadosamente seleccionada de las mejores películas de OCEAN del año. Está compuesto por 5 películas de entre 4 y 45 minutos de duración, que están especialmente editadas para esta muestra. El tiempo total de ejecución del programa es de 139 minutos. Ver las películas en este orden le proporcionará la mejor diversión. Las películas se proyectan en su idioma original con subtítulos disponibles en español y portugués.
Este programa apresenta uma seleção cuidadosa dos melhores filmes OCEAN do ano. É composta por 5 filmes com duração dos 4 aos 45 minutos, especialmente editados para este evento. A duração total do programa é de 139 minutos. Assistir aos filmes por esta ordem irá dar-lhe um prazer maior. Os filmes são apresentados na versão original com legendas em espanhol e português.
Our partners

These films are part of the programme: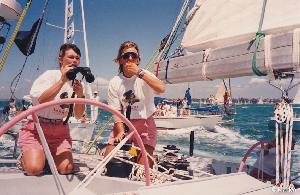 Maiden
1989: The male-dominated Whitbread Round the World Race is in for a surprise. 26-year-old skipper Tracy Edwards enters the race with history's first all-female crew – 33,000 nautical miles towards equality.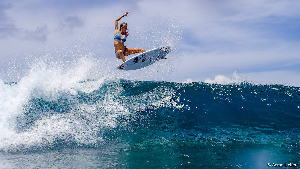 Unstoppable
A budding talent on the Hawaiian surf scene, Bethany Hamilton is just 13 years old when she is attacked by a tiger shark, instantaneously losing her left arm. What would have been the end of a promising career in surfing for anybody else, marks the starting point of Hamilton's tour de force in the sport she so loves. UNSTOPPABLE is her story.
Watch the full movie on unstoppablethefilm.com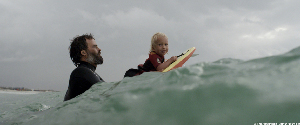 The Armstrongs
This South African surfing family lives a life not many would deem conventional. With eight children and one grandson Lee and Ian Armstrong redefine what is "normal" and make a point of placing well-being and a genuine connection with nature above financial gain and status.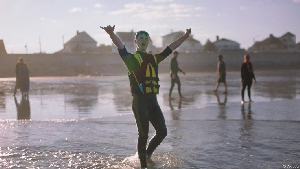 Dean goes Surfing
Dean is a teenage boy who loves breakfast, Rihanna, and finding freedom in a wave.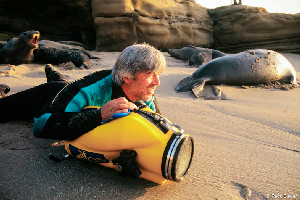 Diving Deep
A guy like Mike DeGruy had to be born in a place like Mobile, Alabama. Here, where five rivers meet the ocean, his fascination for water and all life within it became obvious at an early age. DIVING DEEP is not only a tribute to one of the world's most prolific ocean cinematographers but also a celebration of the principal emotion deGruy exuded and still elicits with his life's work – a sense of wonder.